The opponents of Adonis Stevenson: An analysis Featured
Talk Boxing with fight fans at the KO Boxing Forum.
Adonis Stevenson beat Tavoris Cloud in great fashion on Saturday night when Cloud retired at the end of the seventh, leaving the light-heavyweight division wide open for 'Superman' Stevenson to conquer. He first has to deal with mandatory challenger Tony Bellew, and then possibly the winner of Pascal vs Bute.

There are a number of potential opponents for Stevenson but not all would necessarily make enthralling fights. Let's have a look.
Sergey Kovalev - Kovalev has gained a fearsome reputation for being a huge puncher, his last unfortunate victim being former WBO champion Nathan Cleverly who he beat inside of four rounds. However, Cleverly was largely untested on the scene of the "elites" and a fight with Stevenson would surely be a defining fight for both men, not to mention exciting for the fans. Somebody would be bound to get knocked out and there would be non stop fireworks!

Lucian Bute - Stevenson is allegedly going to face the winner of Bute vs Pascal in the new year. With Lucian's quick destruction at the hands of Carl Froch in 2012, the point would be raised that perhaps it would be foolish for the Romanian boxer to go up against another hard puncher. There were already concerns about his chin before facing Froch, after going life and death with Librado Andrade in their first fight in which Bute was shaken and floored. You would have to wonder where Bute's head would be if he was to take on Stevenson, who not only has power, but athleticism and speed, something which Froch does not possess.
Carl Froch - Froch avoided Stevenson to take on Mikkel Kessler again in 2013 in a rematch of a fight he lost. Stevenson moved up to light-heavyweight after thinking that he would probably not be getting a shot at the British world champion any time soon. But seeing as there are not many opponents left at the super-middleweight division for Froch to compete with, you would have to wonder if he would eventually move up a weight. Froch has already proved that he is willing to take on the best, so I am sure that he opted for the Kessler rematch simply for financial reasons. The now 36 year old would no doubt struggle, as he has done in the past, with the speed and skills of Stevenson and would be a huge test for him, but he's probably at a point now where he is cashing out of the sport and will only take on the most financially viable boxers.

Jean Pascal - If Pascal was to come through against Bute then him and Stevenson would be another fight that would need only one question: "Who is getting knocked out first?" I would go for Stevenson once again as I think he has the better boxing ability and has faster speed while Pascal has shown he can be one dimensional at times.

Beibut Shumenov - The current WBA light-heavweight champion fights too tentative to make any chances of winning viable. Not only that but he does not have the power to make Stevenson respect him and can leave himself open to deliver his own punches, showing defensive weakness. I think this would be a relatively easy victory for Stevenson in a not so exciting fight.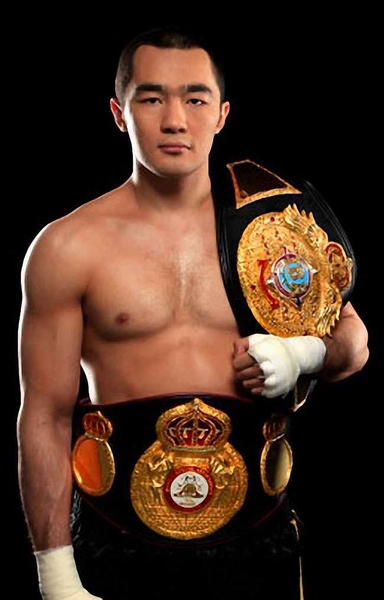 Bernard Hopkins - This editor is personally a fan of 'The Executioner' but the Philadelphian has shown a weakness against fighters that are gifted with speed and quick reflexes, both of which Stevenson has. Hopkins has always looked his best against fighters who can hit hard but have limited boxing ability such as Jean Pascal and Tavoris Cloud. I feel he would be in over his head against Stevenson, at least at this point in his career and would suffer a lopsided decision loss in another bout involving a fair bit of clinching and fouling. I could envision something similar to the first Hopkins vs Dawson fight in which Dawson threw Hopkins to the canvas after trying to break free from one of Hopkins' notorious clinches.
Media
back to top